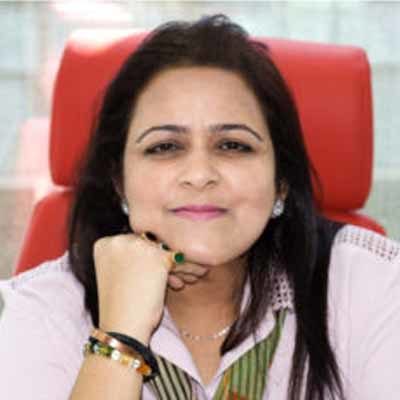 About me
Let's Start…
*I believe that
Only I can change my life. No one can do it for me.
That you are strong, Strength lies within.
The secret of life lies in falling seven times and getting up eight times.
That to enjoy a fulfilled life reflect on the things that you have with gratitude.
That there is a still lot to be done. You just need to tighten loose ends and stand up with conviction.
A Little about self
Towards my way to study psychology, with the dreams of making a world tension free zone I realized that in the small town which I come from further studies in Psychology was not available at that time, so decided to turn the focus and did Environmental Education with a systems course in Computers, the so called, in thing , at that time, and a side course in "Therapeutic Art". I learnt that that how Environment and Art both can be a force to reckon for Mind, Body and Spirit. Got married, had an adorable baby boy, completed a degree in Education, Worked as an Environment Management Educator, teacher, Coordinator, in various organizations and institutions.
If you really want to know a little bit more
In 2009, I felt very weak for a few days nevertheless ignored the same and continued with my normal life. Since, it continued to get worse, we visited a Doctor. Several tests later, I was diagnosed with Leukemia (the Specific name was AML M3, Acute promyelocytic leukemia (APL)). Initially I dismissed it but reports don't lie. The treatment and the Chemotherapy started, and it took its own uncertain path. However along with that came some realization, awareness and out of world experiences and affirmations within and suddenly strength, enough that I will create whatever it requires to fight with it, at least I will not regret on my deathbed ( I can vouch for it that there were many moments I thought may be the last days of my life). In those 2 years and after about 20 transfusions I was out of the Hospital with a broken body and a tainted self-esteem.
The Story does not end there, a bit more (As we say stories are stories because they never end)
Life is about experiencing things. If it goes in one straight line, we learn nothing. Ups and downs make it worth living for therefore another journey started of healing myself, connecting me to out of body experiences, my logical mind, my education and a lot more. An internal journey and an external journey Reiki, Life Coaching, NLP, Intensive Meditation Techniques Training, Mindfulness- MBSR, MBCT and Yoga Teachers Training, which is still going on.
If you are still here & still interested
Today I am a Life Coach with Specialization in Stress Management and Relationship, Mindfulness Teacher/ Therapist, NLP Coach, and Wellness consultant with Cherie Blaire foundation for women. Over the time span of 10 years I have reached out to innumerous people, one to one, in group with corporates & organizations, helping them in managing stresses, Performance Management, Holistic wellness, Managing anxiety's, Depressions and many Mind body issues, of the life. When you feel that there is no way out, its only in your mind there is always a way out. Helping people find their goals & successes, helping them evolve in their overall life and connecting them to their strengths & happiness's, has become my goal for this life.
I appreciate your patience and enthusiasm if you are reading this
I do workshops and Individual coaching & sessions on Stress Management, Relationships, Women Empowerment, Work Life balance, finding your Life goal, Mind-Body-spirit connection, Finding Inner Happiness, Raising well balanced children, Grief healings, Reiki and Chakra alignments, Therapeutic Yoga. My articles have been published in the Gulf News, Cosmopolitan, Friday Magazine and other publications in the Middle East. I am regular speaker in various fora such as GESS Dubai, Education and Wellness Platforms on developing Empathy and Resilience and many other topics related to Wellness, Stress and Self-Management.
And it ends here for now
I am a proud Mom, ardent traveler (26 countries and counting), amateur photographer, Mandala Artist, lover of Chinese cuisine. I don't have a 9-5 job and am the Master of my own time. I would love to learn dancing one day and want to trek Himalayas.
I am waiting to connect with you, if you want to know more about me or explore yourself.
Call- +971 50 695 2093
Mail me- reesahore@gmail.com
Stress Free All Instagram Feed
Instagram has returned invalid data.