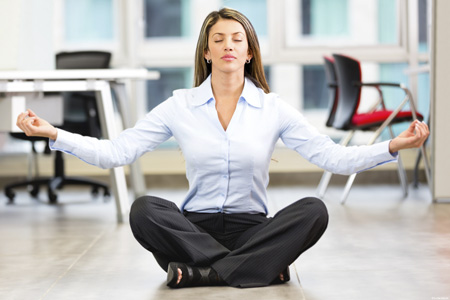 CORPORATE YOGA
There is a vast difference between teaching someone and helping them to learn. In coaching, fundamentally, the coach is helping the individual to improve their own performance, in other words, Corporate Yoga Workshops are a great way to improve morale, productivity and the overall wellness of your employees.
Dual way gain…
THE EMPLOYEES gain by-
– Reduced stress, Anxiety & Depression
– Increased energy and decreased fatigue
– Improved memory, focus and concentration
– Stronger muscles and increased flexibility
– Improved posture
– More focused & resilient
– Improved Mental & overall health and reduced risk for diseases
As an organization-
– Increase in productivity
– Reduced employee absenteeism
– Higher job satisfaction amongst employees
– More respect for senior management of companies
– More attractive to potential employees seeking employment with your company
Integrated workplace wellness programs can help an organization improve employee health, limit absenteeism and enhance recruitment and retention strategies, and reduce rising benefit costs.
we offer various styles of yoga. Below, you have your choice of any of the three styles, most suitable for corporate workshops.